WHAT ARE YOU SHOPPING FOR?
UNBEATABLE CUSTOMER SERVICE, VERIFIED.
We understand the importance of quality refrigeration equipment for your business and our team is here to support you both before and after purchase. We are available by phone, email or instant message, and always happy to help!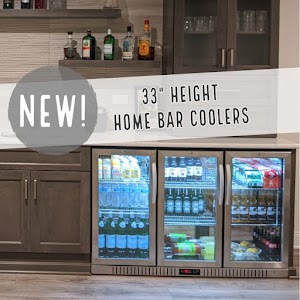 Based on 57 reviews
Anthony Blanco
18:17 12 May 22
Best ever customer service and products!Our butcher shop has multiple cases that we purchased from Iron Mountain via Amazon.

...

Anyone looking for a new case or product, be ready for your delivery because this company doesn't mess around! You'll get a call from the company right away to schedule delivery!

read more
Tracy Fitzgerald
20:23 27 Apr 22
We have bought several coolers for our Florist but we have had very bad experience UNTIL NOW...We ordered this on a Thursday, I

...

got a call on Friday morning from a super nice gentleman that said it would be delivered on Monday, It arrived Monday between the hours that they said by a very nice gentleman. We had an issue with the temperature on Tuesday and a very nice lady named Jill walked us through it and helped us get it working perfectly. As far as friendliness, expertise and courteous custom service they are at 100%. Cooler was very nice and works great, great price too! Thanks...you guys Rock!

read more
Scott Thomas
20:16 27 Apr 22
I bought a Bar Cooler and the company called me to discuss shipping, they do have free option, but we are under a deadline and

...

needed expedited, and Jill made it happen and called me a couple times to make sure I made the truck loading deadline. Great Customer Service.

read more
Eric Gonzalez
15:44 21 Apr 22
Excellent product. Excellent customer service. I purchased matching single door refrigerator and freezer. I was a little

...

worried about making such a big purchase online and having never interacted with the Seller or seen the products in-person.After placing my order, they contact me to let me know the exact date my shipment would be sent and what to expect throughout the entire shipping process.My fridge/freezer arrived on time and in excellent condition.After taking delivery, I called them back to get some additional aftermarket parts that I wanted and they answered the phone right away (no voicemails or dial menus), and made the entire process from payment to shipping additional parts fast and easy.On every call, the person on the other line was friendly and knowledgeable. I HIGHLY recommend this company. ALL AROUND WONDERFUL EXPERIENCE!!!!

read more
Combat Cookies
22:01 20 Apr 22
I called to speak with a representative about a piece of equipment. She thoroughly answered my questions and also helped me

...

purchase the right product for our needs. The equipment was shipped the same day and delivered to us 2 days later. Great customer service. We would use them again.

read more
steve stuck
23:16 18 Apr 22
Great personal service and quick shipping! Our deli case arrived in perfect condition and looks great! We're looking forward to

...

using Iron Mountain again!

read more
Windsor Liquors
20:44 01 Apr 22
Very help full in ordering and answering all the questions. Very professional so far. Delivery was quick and painless. Hopefully

...

the product performs as well

read more
Sheila Johnroe
19:16 18 Mar 22
Product arrived in great shape and within 1 week of ordering! Very pleased.
De*bauch*er*y
20:05 13 Dec 21
Absolute great customer service. Returned emails in a timely manner, and addressed all concerns. Would definitely recommend.
Avocado Shack Michael Wolfe
20:45 20 Nov 21
I've purchased a number of refrigerated cases from Iron Mountain for my produce store . Very pleased with them and the excellent

...

customer service following up . Thank you

read more
Kyle Shea
18:00 01 Nov 21
Quite possibly one of the best purchase experiences I've had in the past decade. In an age where customer service seems to be

...

dying; Iron Mountain service reps took my phone call immediately and worked passionately with me to personally modify a shipping situation to accommodate my tight timeline. They went the extra mile to determine whether upgrading shipping or pickup from the local freight terminal would be best and most cost effective for me. They responded promptly and delivered everything exactly as promised. Days after the purchase - I emailed again because I managed to loose the keys that came with my brand new bar fridge. Once again - I got a response within the hour and a shipping confirmation for a set of complimentary replacement keys. Truly a wonderful experience and personal service that seems hard to find today; I would HIGHLY recommend purchasing from this company and will go back to them in the future anytime I had a refrigeration need! Also, I love my new bar fridge and the blue LED light looks amazing in my basement bar! Thank you Iron Mountain!

read more
Miles K
21:02 28 Sep 21
Great Product. Great Price. Great Delivery. Thank You! Fat Cat Bakery, Eureka CA.
cheri borowiec
19:40 02 Jul 21
this company is just the best from their outstanding equipment to their awesome customer service won't ever get my equipment

...

anywhere else!

read more
William Chase
17:04 22 Jan 21
Purchased a 6 ft deli case after a lot of hemming and hawing about several other cases. They were local and I knew a salesperson

...

Jill Hartnell. I've been in the meat business for 40 years and pretty much knew what I wanted. Any question that I had for her she responded in a timely manner with the info I needed. Once I arrived for pickup the warehouse guys did a excellent job loading and securing the case as I didn't have any eye hooks to strap it down. They made me some wheel chocks that made my transporting effortless. Excellent job from start to finish. Price was good. Staff was good and made the entire purchase enjoyable and easy. Will definitely use again

read more
Tim Storm
23:27 21 Dec 20
All I can say is wow! The customer service at Iron Mountain greatly exceeded my expectations. Who gets to talk to a live person

...

these days? Especially surprised when Jill returned my call twice to clarify my questions and make sure she understood my needs. Great product so far and it arrived fast and damage free. They had my back bar cooler protected with Masonite, bubble wrap and corner panels! Plus they back their product with a warranty even though I am using in a non-commercial application! Feeling really good right now about my decision!

read more
See All Reviews
YOUR REFRIGERATION
IS IMPORTANT
If your business depends on commercial refrigeration equipment, we are here for you. We offer safe and reliable refrigeration equipment and superior customer support.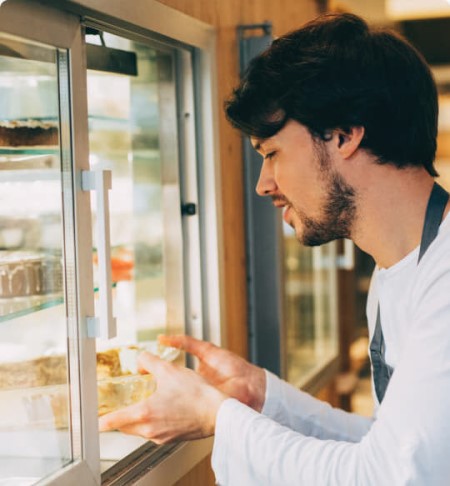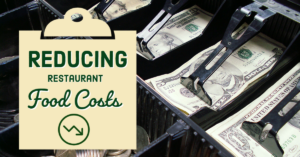 We are well aware that the purpose of any business is to generate high profitability at the lowest possible cost since this will…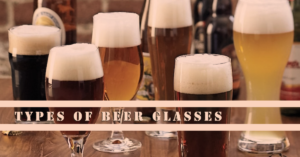 At some point in our lives, we have all spent a pleasant moment with a beer. Sharing a drink also creates a meeting…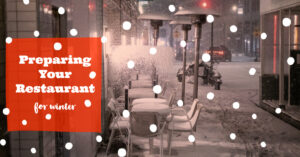 It's getting colder out there, and the holidays are quickly approaching. That means that winter is fast approaching, which can be difficult for…