What Are You Shopping For?
At Iron Mountain Refrigeration, we understand the importance of proper refrigeration in keeping your inventory fresh and your costs down. That's why our team is passionate about bringing you a wide selection of quality cold storage equipment. From commercial freezers to display coolers, we're here to help you find the most suitable solution for your business. Read on to learn what makes us a leading commercial freezer supplier.
CUSTOMER SERVICE YOU CAN ALWAYS COUNT ON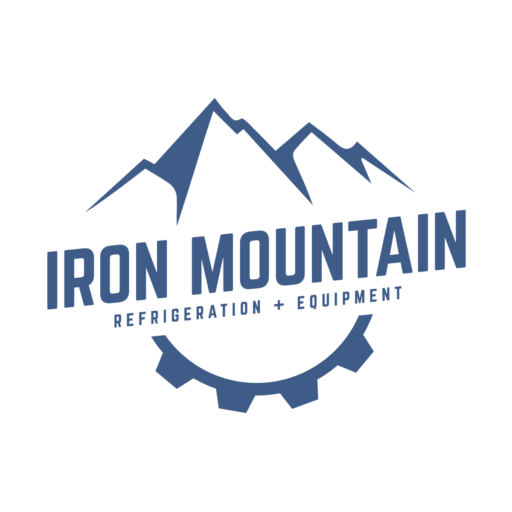 Victor and the staff are phenomenal. They go above and beyond to make sure drivers are unloaded in a timely manner.
Bought a new kegerator and some accessories parts for it. To say that these folks are "top notch" is an understatement. First, their customer service is "OUT OF THIS WORLD". Real people, at the facility, answering phones, and transferring to REAL people, who actually "do what they say". Their packaging is also incredible. Our kegerator arrived wrapped in styrofoam, bubble wrap, cardboard, then sheated in LAUAN, then braced and screwed to pallet. Un-heard-of. If you have considered ordering something from the "big websites"...DON'T. These guys at IRON MOUNTAIN care for you and purchase, start to finish. I am now a customer for life. THANKS, IRON MOUTAIN for everything
Excellent customer service. Very responsive and communicative. Very quickly sorted out a problem with a difficult third party shipper. Product packaged very well for shipment .
Didn't see any reviews from drivers so here's my 2 cents. Turn on 88th Ave and you'll see the docks on the west side of the red and gray building. Clean and spacious facility so backing is super easy. The staff were courteous, helpful and professional. Receiving hrs 09: to 14:00 back to any open dock. They start unloading immediately so in and out in less than 1 hr. Great place to deliver, will come back anytime the opportunity arises.
Christine E.
16:28 11 Jul 23
Awesome customer and technical service. Had some initial issues with uneven cooling so I gave them a call. The receptionist was super friendly and took down some information concerning the problem to hand off to the tech. I was transferred over and informed I'd be speaking to Shari. I waited about one minute. Shari immediately recognized the issue and precisely instructed me how to solve it. It was nothing more than a few tweaks to the cooling parameters, and recognizing the condenser filter was dirty causing icing in the refrigeration fan unit. Totally easy, and totally satisfied!
We are so impressed with the product and the customer service. We ordered the coolers on Monday and by Tuesday morning, they had been delivered. Amazing looking and fit our needs completely. I would order from these guys again, so appreciative. Honeydripperz Pub has stepped into a new era of coolers, thanks much!
Since 2015, our client-oriented company has delivered everything from commercial refrigerators and back bar coolers to whole cold storage systems and parts and accessories. Our products come in various styles and sizes to meet the requirements of restaurants, bars, retail shops and homes.
INVEST IN AN EXCELLENT
REFRIGERATION SYSTEM
We know many businesses depend on high-grade commercial refrigeration equipment. At Iron Mountain Refrigeration, we offer safe and reliable refrigeration equipment and superior customer support. We're committed to being the best commercial cooler manufacturers serving the marketplace today.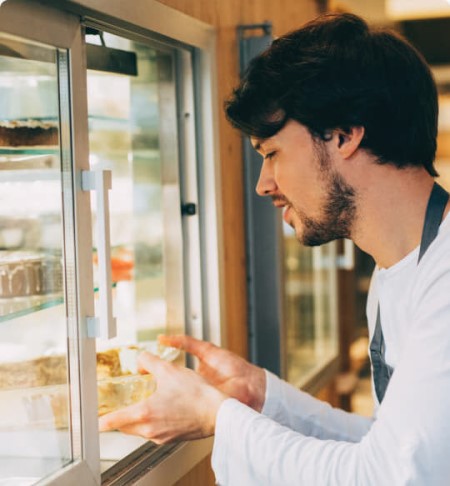 SOME FREQUENTLY ASKED QUESTIONS
What industries and sectors do you serve?
Iron Mountain Refrigeration is among the top industrial freezer suppliers not just when it comes to restaurants and retail stores but also for the following businesses:
Bait shops
Bakeries
Florists
Health clubs
Markets
Medical marijuana dispensaries
Science labs
How does your warranty claim process work?
Contact us at 833-734-8880 or through our online contact form to claim a warranty. Provide us with your order number and the model and serial number, which can all be found on the product sticker.
Our service includes using local technicians and covering the cost of any repairs. In some cases, we'll walk you through the troubleshooting process if your issue requires a simple solution.
What digital temperature controllers do you use?
Procool Refrigeration products rely on Elitech ECS-180A digital temperature controllers and PeakCold products use Dixell XR06CX, XR02CX and XR03CX digital temperature controllers.
Is there an appropriate distance for your shelves?
All our shelves are adjustable to suit your specifications. You may also purchase extra shelves from us at reasonable prices. Contact us to learn more.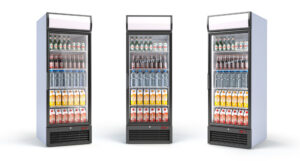 If you're in the business of selling food or beverages, you should strongly consider investing in a display refrigerator for your shop. Not…