The holiday season is finally here and the excitement is almost tangible. After a long year of hard work and stress, it feels really nice to have great food, family, and a new year to look forward to.
What is probably one of the best things about the holiday season is all the parties and dinners we get to go to. It could be thanksgiving dinner with a football viewing party to boot or maybe it is that end of year Christmas party at work you always look forward to. It could be that you are hosting a home bar soiree for your friends and family to celebrate the holidays together.
Whatever the occasion, holiday beers always have a place on the table. If you are hosting or helping with planning for one of these get-togethers, here is a list of some of the best seasonal beers. These are ideal for everything from game days to new year raves. Let's get right into it.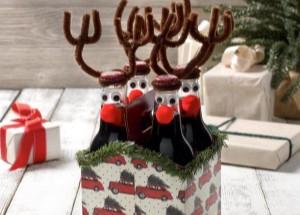 13 seasonal beers to add to your holiday spread
1.  Affligem Noel
This name actually translates to Christmas ale, which is quite fitting for the season. It is popular for its bready malt flavor and full body that will go perfectly with that Christmas roast. The best part is that it can be served chilled for that exciting buzz or at room temperature for those chilly winter days.
2.  Hoppy Lovin Christmas
This holiday beer incorporates some of the most iconic holiday flavors. The ginger and pine blend in particular is bound to inspire nostalgia, especially over Thanksgiving. This combination also has a lot to offer for victims of post-thanksgiving food comas. We've all been there.
3.  Dark Horse 4 Elf Winter Ale
This is a clear beige, pale ale that is highly carbonated and therefore ideal for beer enthusiasts who like a bit of fizz with their pints. This also means that the ale is best served chilled. You also have a lot to look forward to in terms of the flavor with the holiday spice blend of nutmeg, cloves, and pine.
4.  Gouden Carolus Noel
This Christmas-themed beer is from Belgium. Interestingly, it was out of production for more than 3 decades and just recently made a comeback. With its light body and nutty, caramel flavors, this return is definitely something else to be grateful for this season.
5.  Prairie Christmas Bomb
There is nothing as quintessentially Christmas as hot cocoa beside a crackling fire. This beer is the alcoholic version of that nostalgia-inducing vibe. With its chocolate and coffee tones and earthy undertones, it is the perfect beer if you want a rich flavor profile. It also happens to have a surprisingly sweet finish and can be served either chilled or at room temperature.
6.  Anchor Christmas Ale
This dark ale has a seasonal spice blend for a very unique flavor. However, that is not the only thing that landed it a spot on our list. Its label is actually quite the conversation starter as it is hand-drawn in a different design every year. Can you say "bottle collecting tradition"?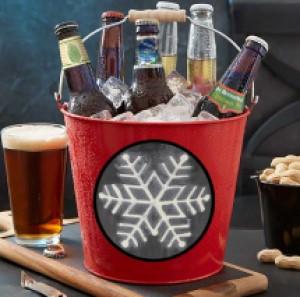 7.  Captain Lawrence Nor' Easter Winter Warmer
This beer is like a warm, boozy hug on a cold winter night. This is because of its rich body and flavor, which are achieved through brewing and storage in bourbon barrels. It also happens to have the highest alcohol by volume rating on our list at 12%.  This is ideal if you and your guests really want to let loose and have a wild time over the holidays, so stock up the bottle cooler!
8.  St. Bernardus Christmas Ale
This is another Belgian ale for you to try out this holiday season. It is a bit more subtle when it comes to establishing seasonal vibes with the spice blend. It also has a bit more of a bitter kick than the sweeter and spicier alternatives on our list and is best served chilled.
9.  Mad Elf
This matches the Christmas energy with more than just the ingredient selection. The cherry and honey-flavored beer comes in a very unique pinkish-red color that is ideal for Christmas-themed parties.
10.  Avery Old Jubilation Ale
If you want a holiday beer with just a hint of seasonal flair, then this is the beer for you. The mild-bodied ale is a great accompaniment for heavy holiday meals. seeing how it is not too richly flavored itself.
11.  Fantôme Hiver (Winter)
This is another unique holiday beer that is just begging to be turned into a tradition. This is because it is actually brewed differently every winter while maintaining the same, awesome quality. The flavor changes are usually subtle but it will definitely be fun to see what they have done the next year.
12.  Christmas Eve at a New York City Hotel Room
Wow, that is quite a mouthful of a name but wait until you taste it. This holiday beer has landed a spot on our list because it's fantastic for Christmas parties, also suitable as a conversation starter with its unique name and bottle aesthetic.
The best part is that it tastes great with its medium-body and subtle flavors that are accentuated when served chilled from your bar cooler.
13.  Hardywood gingerbread stout
Finally, you could try what is essentially thanksgiving and all of the fall in general in a single beer. The dark brown stout contains a blend of seasonal ingredients including ginger, allspice, and almonds. The best way to enjoy these flavors is with the stout only slightly chilled.
Clearly, this is quite the versatile lineup from the spice blends to the depth and body of the beers. The one thing they all have in common is the festive cheer they will surely bring to the table. All you have to do then is simply find the holiday brand that appeals most to your taste and preferences and you should be good to go.
Fortunately for you, you have a comprehensive review of 13 of the best options on the market to work with. So get to shopping and have a truly merry holiday.
Browse all our commercial refrigeration equipment.
Follow Us on Social Media!