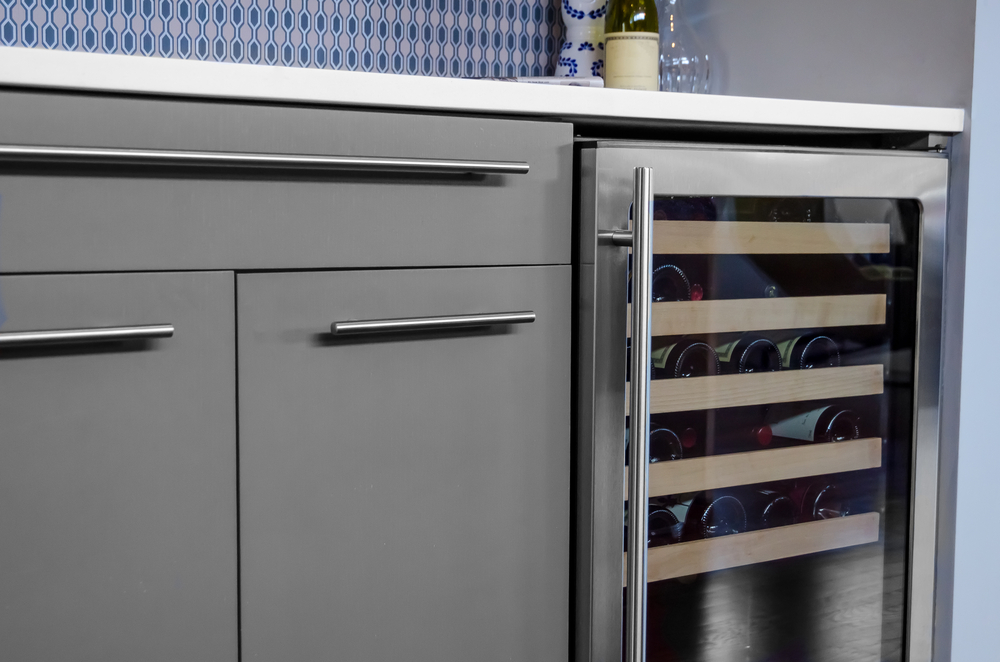 Whether you're a seasoned wine connoisseur or growing business, the right wine fridge can make the perfect addition to your setup. What is a wine fridge? Put simply, it's a place to store wine. However, this specialized type of equipment can provide several benefits for your wine if you know what you're doing.
Throughout the industry, wine fridges are used interchangeably with other terms. What is a wine refrigerator called? Often, these machines are referred to as a wine chiller or, more frequently, wine cooler. That being said, there are slight differences between these terms you should be aware of when shopping around.
Below, we'll go over the leading qualities of wine coolers. That way, you may better understand which piece of equipment is going to fit your wine storage needs best.
Wine Cooler Qualities
There are many reasons why you want to utilize a wine cooler over other types of refrigeration, the main one being that it's constructed to preserve the wine's flavor profile and lifespan. Important elements for wine coolers include:
Temperature
First and foremost, wine calls for a specific temperature range, especially when considering long-term storage. Hence why having a designated space is preferred to keep the bottles in great condition and ready to serve. What's more, the type of wine also calls for a specific setting since red wine is best stored at higher temperatures than white. Generally, a wine fridge will have a temperature control range between 45° Fahrenheit and 65° Fahrenheit. Certain models also offer dual- or multi-zone features to meet the demands of both reds and whites simultaneously.
Humidity 
Like temperature, humidity can also impact the state of wine. Wine coolers offer advanced humidity control to better uphold the integrity of your wine bottles' corks. This is vital as it works to prevent any oxidation of the wine. Another reason why a wine cooler is a sound investment for wine lovers is that, as it is opened less frequently, there is less moisture being introduced, which could increase the likelihood of build-up and contamination.
Storage
Lastly, the design plays a key role as well. With wine coolers, the space is purposefully laid out so that bottles may be positioned horizontally. Many are also equipped with side rails to maximize the storage capacity, minimize vibration and keep the bottles secure. This design also makes it easy to access and showcase your collection.
Research Before You Buy
As the market for everything wine has expanded, so too has the selection of wine coolers. Now, there are many brands to choose from as well as an assortment of sizes, materials and so on. That means wine connoisseurs must do their research to find which equipment and brands are fit for their collection.
What is a wine fridge brand you can trust? While there are many reputable brands, two of the top-rated ones for a quality wine cooler include Procool and Summit. Here at Iron Mountain Refrigeration & Equipment, we offer both of these leading brands. With us, you can rest assured knowing the quality of our equipment is built to last.
Check out our wide selection of professional-grade kitchen equipment today and please feel free to contact us with any questions. We look forward to assisting in your search for the right product, whether it's for use in a commercial kitchen, upscale front of house setting or at-home wine bar.