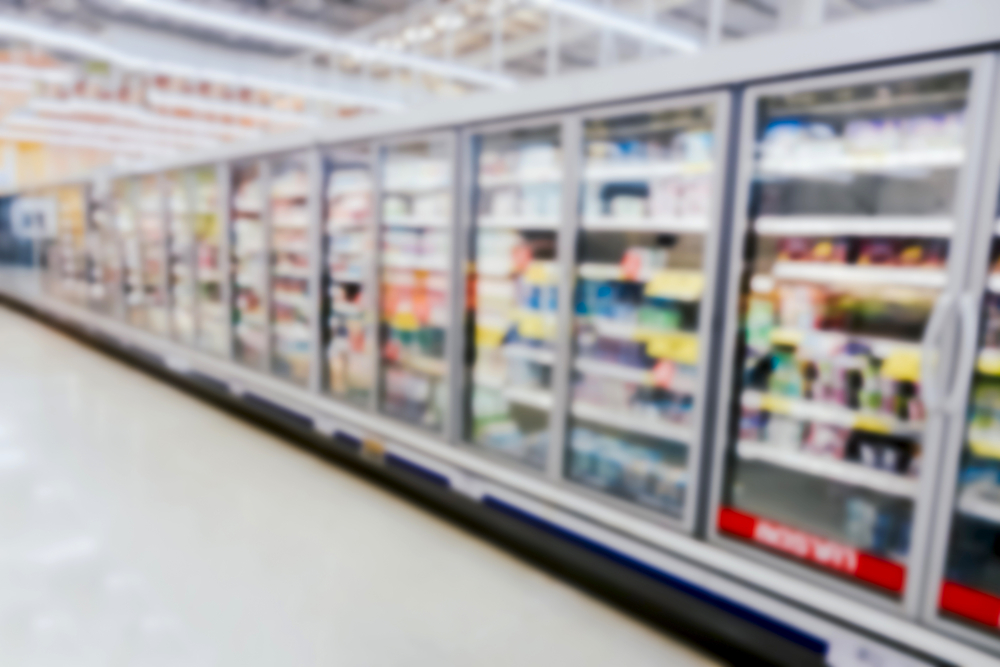 Businesses in the commercial food industry need equipment they can rely on, especially when it comes to commercial-grade freezers. From maintaining the proper storage temperature to displaying frozen goods at the front of the house, dependable freezers are vital to a wide range of operations.
Available in all shapes and sizes, there are various brands of freezers on the market to fulfill these demands. Of course, not all products are equal. Some are held to a higher manufacturing standard while others offer value-adding features or top-of-the-line energy efficiency. To ensure they're getting a satisfactory product, business owners often turn to specific commercial freezer brands that have gained a trustworthy reputation.
Below, we'll take a look at the top commercial freezer brands and what they have to offer to business owners in the commercial food industry.
IKON
First on our list of commercial freezer brands is IKON. Manufactured by MVP Group, IKON brings its customers quality freezer and refrigeration equipment certified to ANSI and NSF-7 standards. They also offer competitive prices and a two-year parts and labor warranty.
After more than 40 years in the industry, MVP Group has been providing food establishments, grocery stores and more with top quality manufacturing. Now, their latest series IKON is delivering products with high-end features — such as stainless-steel interiors and sophisticated compressors — at affordable prices. Business owners can gain peace of mind when they opt for this terrific line of quality commercial freezer, refrigeration and cooking products.
PeakCold and PeakCold Plus
Another leader of commercial freezer brands is PeakCold and the PeakCold Plus line. Ideal for new and expanding businesses, this mid-range line of refrigeration and freezing equipment can meet all commercial cold storage needs. Whether operating a bar or a bakery, PeakCold has businesses covered with efficiency-minded equipment in numerous styles and sizes. Their products are also priced competitively and backed by a generous three-year warranty.
Featuring several eco-friendly features, PeakCold equipment offers customers the chance to lower their utility expenses through energy-efficient refrigerant, which meets all USA and California Global Warming Potential (GWP) refrigerant energy standards. Other valuable features include double- and triple-paned glass doors, ultra-bright low energy LED lighting systems, foamed in place insulation and adjustable temperature settings to increase the establishment's energy efficiency even more.
Summit
Last but not least on our list of commercial freezer brands is Summit. As a division of Felix Storch, Inc., Summit focuses on the diverse demands of the commercial foodservice market. Meeting UL and NSF standards, Summit Commercial products offer establishments the industry's largest collection of built-in undercounter and ADA-compliant models. It even carries a sizable collection of major appliances in hard-to-find footprints. This makes Summit a top choice for customers with unique size constraints that can't be solved at a big box store.
From reach-in refrigerators and freezers to undercounter refrigeration and back bar storage equipment, this brand has products suitable for all retail spaces. In fact, it carries more than 600 basic models of specialty refrigerators, freezers and cooking appliances. Summit even has a residential and professional product line featuring unique choices designed with smaller kitchens in mind.
Find the Best Commercial Freezer Brands at Iron Mountain Refrigeration & Equipment
Here at Iron Mountain Refrigeration, we're proud to offer commercial freezers from these distinguished brands to our customers. As a leading supplier of professional-grade equipment, we know which brands are to be trusted with all your commercial kitchen equipment needs. You can depend on us for safe and reliable refrigeration equipment as well as a superior level of customer support.
To browse our products or learn more about what sets us apart, please get in touch today. We look forward to hearing from you!