WHAT ARE YOU SHOPPING FOR?
At Iron Mountain Refrigeration, we understand the importance of proper refrigeration in keeping your inventory fresh and your costs down. That's why our team is passionate about bringing you a wide selection of quality cold storage equipment. From commercial freezers to display coolers, we're here to help you find the most suitable solution for your business.
CUSTOMER SERVICE YOU CAN ALWAYS COUNT ON
Since 2015, our client-oriented company has delivered everything from commercial refrigerators and back bar coolers to whole cold storage systems and parts and accessories. Our products come in various styles and sizes to meet the requirements of restaurants, bars, retail shops and homes.
As a family-owned and -operated business founded in Pleasant Prairie, Wisconsin, we add a personal touch to providing commercial refrigeration equipment solutions. Our customer support team takes the time to understand and address your unique needs wherever you are in your purchasing journey.
Our accessibility and support continue long after you buy commercial freezers, refrigerators or any unit from our wide range of products. We constantly improve our before-and-after sales processes, including shipping, returns and warranty, to ensure your equipment is 100% reliable and functional for the long term.
INVEST IN AN EXCELLENT
REFRIGERATION SYSTEM
We know many businesses depend on high-grade commercial refrigeration equipment. At Iron Mountain Refrigeration, we offer safe and reliable refrigeration equipment and superior customer support.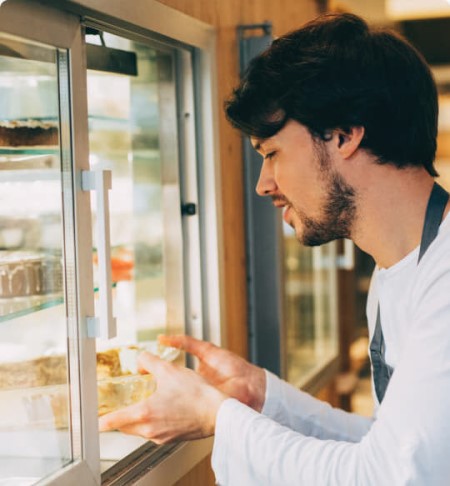 SOME FREQUENTLY ASKED QUESTIONS
What industries and sectors do you serve?
Iron Mountain Refrigeration has supplied refrigeration equipment not just to restaurants and retail stores but also to the following businesses:
Bait shops
Bakeries
Florists
Health clubs
Markets
Medical marijuana dispensaries
Science labs
How does your warranty claim process work?
Contact us at 833-734-8880 or through our online contact form to claim a warranty. Provide us with your order number and the model and serial number, which can all be found on the product sticker.
Our service includes using local technicians and covering the cost of any repairs. In some cases, we'll walk you through the troubleshooting process if your issue requires a simple solution.
What digital temperature controllers do you use?
Procool Refrigeration products rely on Elitech ECS-180A digital temperature controllers and PeakCold products use Dixell XR06CX, XR02CX and XR03CX digital temperature controllers.
Is there an appropriate distance for your shelves?
All our shelves are adjustable to suit your specifications. You may also purchase extra shelves from us at reasonable prices. Contact us to learn more.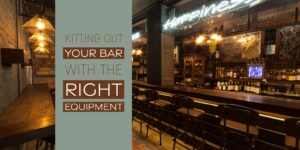 Are you turning a space into a new neighborhood bar? Exciting times ahead! We're sure you're in the throws of setting up shop…