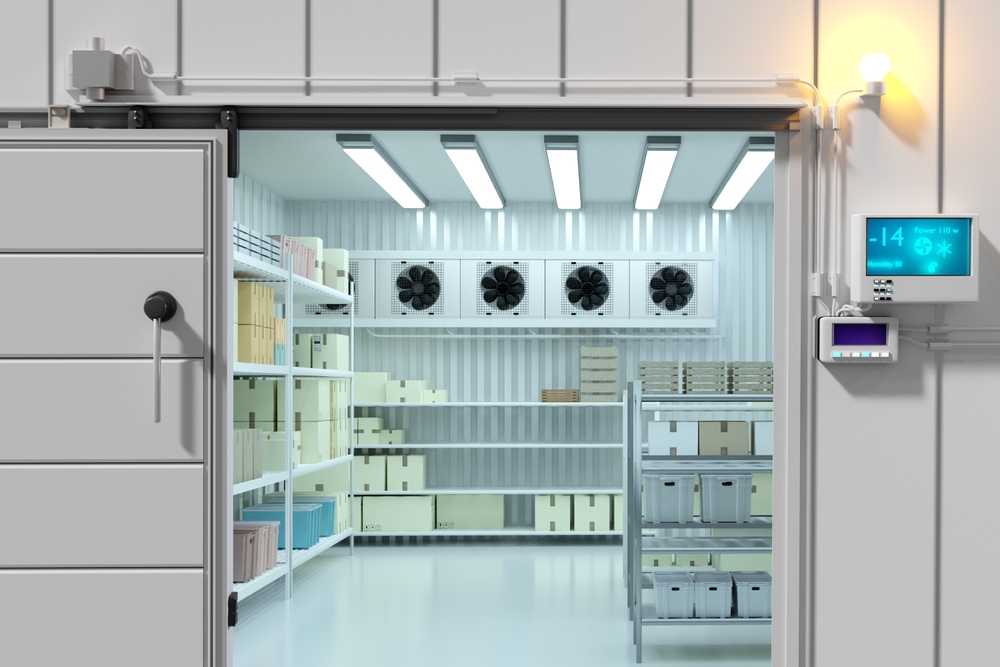 On the hunt for a walk-in cooler for your business? Whether your plan is to display cold products for customers on the sales floor or streamline food storage in the kitchen, quality walk-in coolers are important investments for anyone in the commercial food industry.
Of course, there is a variety of walk-in cooler brands to choose from on the market. With so many names promising so many things, how do you know which of the walk-in cooler brands is the best? The answer is to know what to look for and to trust the experts.
At Iron Mountain Refrigeration & Equipment, we've thoroughly researched the top brands, with one standing out above the rest: PeakCold. That's why it's the only one we carry for our commercial clients of all sizes.
Prefabricated vs. Built-In Coolers
One of the first steps in evaluating the top walk-in cooler brands is to understand the difference in options. Specifically, "prefab walk-ins" versus "built-in walk-ins" as well the pros and cons of each.
Prefabricated coolers are a type of "prebuilt" walk-in cooler and come in standard dimensions and configuration options. They are affordable, versatile and offer fewer contractor and installation fees. However, the convenience of pre-established sizes and configurations creates limitations for smaller or more confined spaces. If space allows, prefab walk-ins — such as the highly rated PeakCold coolers — are typically the way to go.
Built-in coolers are the other type. These are suited for specific spaces with limited sizing options because they're custom-made and available in practically unlimited sizes. That being said, these walk-ins are not easily expanded or altered when the demands of the business change. They are also more expensive to build due to the customization.
The Many Benefits Of PeakCold Walk-in Coolers
As a leader among walk-in cooler brands, PeakCold has a lot to offer commercial kitchens as well as some residential ones. The brand specializes in the manufacturing of high-quality refrigeration equipment for a range of businesses including bars, restaurants, bakeries and supermarkets.
The advantages of putting your trust in PeakCold are vast. There's the competitive pricing and reassuring warranties as well as the commitment to quality. They also have a wide range of styles and sizes to help create an optimal kitchen layout and aesthetically pleasing design.
Another prominent benefit is that all PeakCold refrigeration utilizes energy-efficient refrigerant, which helps support your establishment by lowering utility expenses. Other advantages in manufacturing include foamed in place insulation, double and triple-paned glass doors, LED lighting and adjustable temperature settings. All these work together to further increase energy efficiency and give back to your business.
Get the PeakCold Equipment You Need at Iron Mountain Refrigeration
Family owned and operated in Pleasant Prairie, Wisconsin, we here at Iron Mountain Refrigeration believe in supplying only the highest quality of commercial and industrial refrigeration products. As a result, we have the best freezers, coolers and more to serve all your commercial kitchen needs.
Browse our wide selection today or get in touch to learn more about our products, our services and what we can do for you!