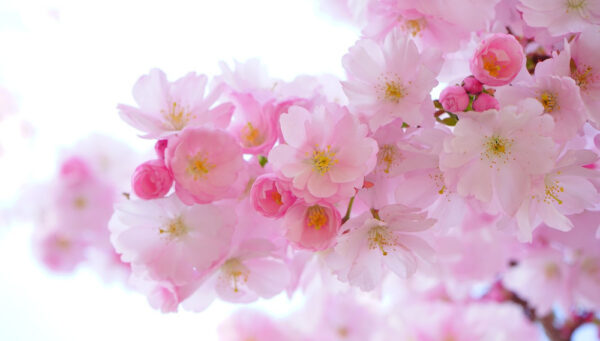 Florists, as well as those just starting out selling flowers, have a lot of options when it comes to refrigeration equipment. However, a floral refrigerator is best for maintaining the quality of such wares. A floral cooler is a special type of commercial refrigerator that has been designed to preserve flowers for as long as possible.
These coolers, whether they're open air coolers for flowers or have sliding or swinging doors, invite customers to see the flowery splendor you have to offer. A flower cooler also has the added benefits of allowing customers easy access to inspect, smell, and purchase as desired. Displaying flowers in these coolers is essential for highlighting the beauty and uniqueness of your arrangements.
These advantages and more like them make it essential to consider quality when shopping around for a flower cooler for sale. Below, we'll go over what you should keep in mind regarding quality, capacity, and specialty features when searching for the right fit for your business.
Quality Matters
Not all floral fridges are created equal. There are differences in quality and durability by model as well as by manufacturer. Because of this, it's vital to put your trust in a commercial refrigeration company with a solid reputation for reliable, durable merchandise.
Another key aspect to be aware of when browsing which floral cooler best suits your needs is temperature control. To maintain optimal products, the temperature should be set to 38 to 42 degrees Fahrenheit. Additionally, relative humidity levels inside must be set between 80% and 90% to ensure the flowers last and hold their beauty. Be sure to opt for the right floral cooler with digital climate controls to match the specifications of your flower arrangements.
Size and Capacity
The size of the flower cooler is another important consideration — not just in terms of available floor space, but the storage capacity needed for your products. For instance, if you plan to store a large quantity of arrangements, it will require plenty of room for them to "breathe." In other words, cramming too many flowers inside can cause premature wilting and other damage.
On the other hand, you don't want too much floor space going to waste with a cooler that's too big for your needs. That's why it's advised to speak with an expert to determine the capacity you need and the most appropriate size to fit in your shop without blocking customers and interrupting traffic flow.
Specialty Features
Lastly, as part of your search, you'll want to look into the added features which can give you the most bang for your buck. One such feature is energy efficiency. While an open-air cooler may seem wasteful, these models are designed with energy efficiency in mind as their blower placement enables efficient function.
Lighting is another worthwhile feature to consider when on the hunt for the most cost-effective option. As it produces no heat and saves on energy, LED lighting is the best choice for flower coolers. LEDs also provide ample illumination to help your products pop. Other design elements to account for include tempered glass, stainless steel housing, adjustable shelving, and wheels for easy repositioning.
Floral Coolers For Sale
Making the best choice in floral coolers for your business doesn't have to be a chore with the right team on your side. Here at Iron Mountain Refrigeration & Equipment, we have been helping businesses of all sizes select the top-rated freezer and refrigeration equipment to fit their needs. We'd be proud to serve you too!
Browse all products in our wide selection or get in touch to explore all the ways we can help support your search for the right equipment.